Do you remember the Rubik's Cube back in the 80s?  You know the one with the colored squares and you tried to get all the same colored squares on one side and so forth?  Well, take the Rubik's Cube and add more squares per side add letters and you have the Scruble Cube ($24.95).  It is like a cross between Scrabble and the Rubric's Cube.

If you can spell you can play….SCRUBLE Cube!

What if you took some of the known playing patterns of some of the most popular word games and puzzles in history and combined them in a brand new, unique format to create the World's Greatest 3-D Word Game?Well, you'd have the "SCRUBLE Cube™ a patent pending game with over 7.4 x 1045(that's 7,401 septillion)possible configurations that anyone who can spell can play. And all in a portable format that can be played anywhere- anytime The SCRUBLE Cube™ is a word game and a puzzle- on steroids!
My oldest, twelve, loved this, he would try for quite awhile to make words or line up the different tiles.  He really wasn't' able to spell much, but I saw him trying, and did notice when I gave him the cube to try out his spelling words that he was practicing them and making headway.  I see this as a good way to get both sides of the brain working together for the best possible retention.
My nine year old really did not get the hang of it.  She tends to think to hard on things like this. 
For my younger children I would have them point to the letters we are learning in their school lessons.  They had fun trying to locate the letters, and since the letters are always rearranged, it was good practice for picking them out.
I encourage you to check out the education page, to see lots of tips and ideas for using the Scruble Cube in your class.  There is a page of free downloads too, these make this cube a super educational fun way to practice several concepts from language arts, spelling, to math.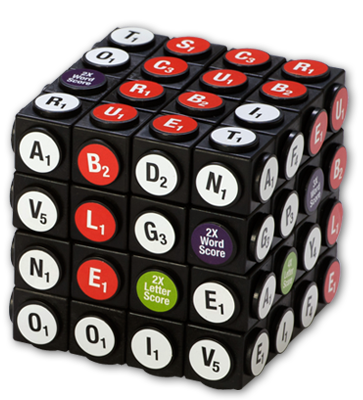 Scruble Cube has earned the following awards: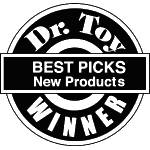 I found this to be a great hands on way to review spelling words, letter recognition and number recognition.  Though, I am not sure I could spend the $24.95 on it, I would consider asking for this for our family for Christmas.  I am also considering this as a possible Christmas gift for relatives on the East Coast.
Check out what the other TOS Crew members had to say about the Scruble Cube.
I received my Scruble Cube free in return for my honest review.  I will receive no further compensation for this review.