Always Ice Cream is an Online group of games for girls ages 7-12, though due to the quick increasing challenges of the games I believe 9-12 would be a better estimate.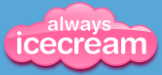 Membership Rates:
$4.99/month (first month only $.99)
2 months $9.98
1 year $29.99
Lifetime $99.99
A large share of our members are homeschooled and many of the ideas for the educational content originate from the experience of the founders as homeschool parents.
Always Ice Cream offers fun and relevant drills in core academic subjects embedded in a safe and loving community experience. Parents are also given the option to choose Christian educational content if they want to offer this to their daughters.
There are games for Geography, Math, Bible, Typing, language arts, science and more.  My nine year old daughter really enjoyed it, and it gave me something to have her work on during a week where I had several sick children and got behind in lesson plans.  I knew she was still learning and practicing concepts, and didn't feel as guilty as I would have if she wouldn't have had this to work on.
We did have some login issues, that were resolved after a few emails, and customer service was very helpful.  I was impressed with the Bible games, as it is hard to find any games that include lessons for the Bible.  She enjoyed this too, and those were some of her favorite.
This is definitely an educational program.
Always Ice-cream offers a broad array of educational games ranging from basic math to geography, science and languages. All games have numerous difficulty levels so that all age groups can benefit. Achievement medals are awarded for motivational purposes and to document learning progress. Try our 50 States geography game for FREE (and test your own knowledge).
As an added benefit, Always Ice-cream teaches your daughter basic internet skills in a safe and protected environment. Parents have the option to enable community features for their daughter, enabling her to communicate with her friends on Always Ice-cream. She also learns to provide feedback to the contributions of her friends. For added safety, communication on the site is monitored and reviewed before it is visible to other users. And, as parents, you receive regular email updates about the learning activities of your daughter.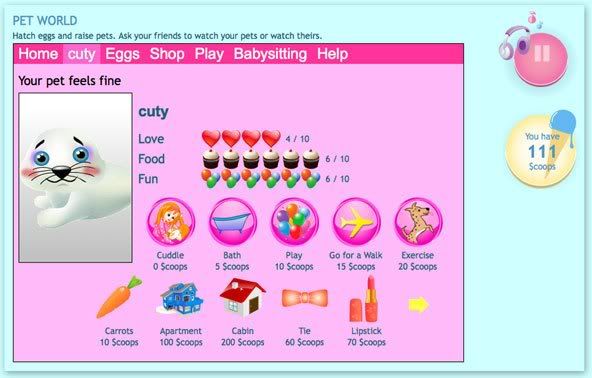 My daughter used the social feature just a bit, but I did limit it.  I am just not ready to deal with that side of computer use and my children yet.  (yes, I know, funny coming from me)
How about trying a Free Trial for your girls?
Check out what other crew members are saying.
I received a subscription of Always Ice Cream in return for my honest review.  I will not receive any further compensation.