Do you have young children who want to do school on the computer like their older siblings?
What about a child that ready to learn the sounds and letters, but doesn't' have the fine motor skills for writing?
Ooka Island is a computer based phonics program that will help your children gain computer and readiness skills.  They will learn letter names, sounds and even words.
Special features of Ooka Island.
The OokaMethodTM combines phonological development and language-rich text with comprehension activities so that children have the opportunity to achieve effortless reading.
With the OokaMethodTM, children progress to the most sophisticated phonological level. First, they must understand that words are made up of individual sounds (or phonemes) that they can hear and manipulate. Second, they learn to associate these sounds with letters and blend them together to make words, thus breaking the code that speeds them through the foundational levels of reading development and beyond.

The OokaMethodTM includes the language-rich Ooka Island Book Series with comprehension and vocabulary activities. Children progress through a leveled and sequenced flow of books that follow recurring characters in familiar, every day activities. Children then bring their own language knowledge to the reading process and emerge into reading while developing vocabulary and reading comprehension.
Minimum Requirements:
Operating System: Windows XP, Vista, 7 or Mac OSX 10.5 & up
Processor: Pentium 4 – 1.3Ghz or AMD Semperon
RAM: 512MB
Monitor: Must support 1024×768 resolution
Graphics: DirectX 9-capable graphics hardware with 64MB Video Memory. (Most cards made after 2006 should be able to run the game).
Audio: Built in or external microphone & speakers
Hard Drive: At least 3GB of available space
Network: Persistent high speed internet connection
Other helpful faqs.

My children ages 2-6 enjoyed using Ooka Island.  I did notice them learning their letter sounds, however, I had a hard time helping them navigate.  I did have some glitches with this program that would require us to log out, and log back in.  This is frustrating for young children. I honestly felt it is too advanced as far as navigation and technical needs for the age of children (Preschool through first or second grade) this program is geared towards.  The concept is nice, if you want your young children to have time on the computer, but I believe it is best for them to learn with mom.
I believe many of my feelings towards this, come from my roots of being a Charlotte Mason educator.  As I mentioned this would be a good program for the techie family that likes to be on the computer.  I chose to use it as a reward for working hard on chores and school.  They earned 15 minutes of time each day they completed our chosen requirements.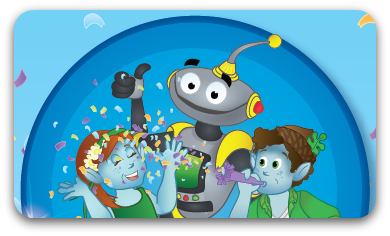 I do use computer programs and such for my older children on a limited basis. However, I really enjoy being personally involved in their education.
Click the banner below to check out what other crew members had to say.

As part of the TOS Crew, I was given a subscription of Ooka Island in return for my honest review.  I will receive no further compensation.